We're here to help you grow!
The UConn Plant Diagnostic Laboratory (PDL) and the UConn Home & Garden Education Center (HGEC) are Extension services offered by the University of Connecticut, a land-grant University. The UConn PDL is funded, in part, by the USDA, the state of Connecticut, and our various stakeholders. The UConn PDL is a member of the National Plant Diagnostic Network.
We offer comprehensive plant heath solutions. Call or email the UConn HGEC for free horticultural consultations and identification. Looking for advice on what or when to plant? Trying to get advice on rotating crops? Want to learn more about invasive insects in Connecticut? Don't know how to submit a sample for disease diagnosis or soil testing?
The friendly folks at the HGEC can help you or point you in the right direction! Samples being submitted to the PDL should be dropped off at the HGEC when possible. Be sure to follow instructions provided on our sample submission page. Samples may be dropped-off 8:30am – 3:30pm, M-F.
UConn Home & Garden Education Center & UConn Plant Diagnostic Lab
Free Horticultural Consulting Service, Sample Drop-Off, and Plant/Insect Identification
1380 Storrs Road, Unit 4115, Rm 004
Storrs, CT, 06269-4115
Hours: Monday – Friday, 8:30am-3:30pm
860-486-6271
Submitting a sample? Let us know!
UConn PDL Staff:
Laurel Humphrey
Undergraduate Extension Intern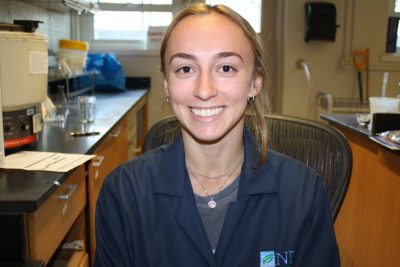 Dr. Nick Goltz (he/him)
PDL Director & Assistant Extension Educator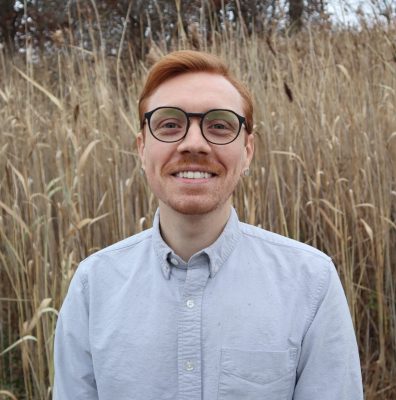 Visiting & Parking Information
The Home & Garden Education Center is located in the Ratcliffe Hicks Building & Arena (1380 Storrs Rd, Storrs, CT 06269). Off of RT 195, turn onto Manter Rd. (formally Horsebarn Hill Rd. Ext.). Take your first right, down the short hill. At the bottom of the hill, take a right to the rear of Ratcliffe Hicks Building & Arena. Park against the big stone wall in one of the two parking spaces for visitors to the Home & Garden Education Center. Enter the building via the handicap ramp. The HGEC is where you will drop-off your sample(s) – room 004. If you would like contactless drop-off or if there is nobody available to assist, samples may be dropped-off in the labeled red cooler near the entrance. It is checked each day, M-F.
The UConn Plant Diagnostic Laboratory is located in the Wilfred B. Young Building basement (Rm 011). If you wish to schedule a visit to see the lab, please contact Dr. Goltz directly.
The University of Connecticut complies with all applicable federal and state laws regarding non-discrimination, equal opportunity and affirmative action, including the provision of reasonable accommodations for persons with disabilities. UConn does not discriminate on the basis of race, color, ethnicity, religious creed, age, sex, marital status, national origin, ancestry, sexual orientation, genetic information, physical or mental disability, veteran status, prior conviction of a crime, workplace hazards to reproductive systems, gender identity or expression, or political beliefs in its programs and activities. Employees, students, visitors, and applicants with disabilities may request reasonable accommodations to address limitations resulting from a disability.
In accordance with federal civil rights law and U.S. Department of Agriculture (USDA) civil rights regulations and policies, this institution is prohibited from discriminating on the basis of race, color, national origin, sex (including gender identity and sexual orientation), disability, age, or reprisal or retaliation for prior civil rights activity.
Program information may be made available in languages other than English. Persons with disabilities who require alternative means of communication to obtain program information (e.g., Braille, large print, audiotape, American Sign Language), should contact the responsible state or local agency that administers the program or USDA's TARGET Center at (202) 720-2600 (voice and TTY) or contact USDA through the Federal Relay Service at (800) 877-8339.
To file a program discrimination complaint, a Complainant should complete a Form AD-3027, USDA Program Discrimination Complaint Form which can be obtained online at: https://www.usda.gov/sites/default/files/documents/USDA-OASCR%20P-Complaint-Form-0508-0002-508-11-28-17Fax2Mail.pdf.pdf, from any USDA office, by calling (866) 632-9992, or by writing a letter addressed to USDA. The letter must contain the complainant's name, address, telephone number, and a written description of the alleged discriminatory action in sufficient detail to inform the Assistant Secretary for Civil Rights (ASCR) about the nature and date of an alleged civil rights violation. The completed AD-3027 form or letter must be submitted to USDA by:
Mail:
U.S. Department of Agriculture
Office of the Assistant Secretary for Civil Rights
1400 Independence Avenue, SW
Washington, D.C. 20250-9410; or
Fax:
(833) 256-1665 or (202) 690-7442; or
Email:
program.intake@usda.gov